Looking for a Fun Kayak or Fishing Kayak?
You're at the right place!
ABOUT US
We supply sit-on-top kayaks and deliver to your address or holiday home. The kayaks that we supply are modern designs and incorporates the latest technology for a safe and fun experience on the water.  The raw materials used in manufacturing ensure you get a quality product that will last you many years. The Polyethylene (plastic) contains UV filters to help prevent colours from fading in the harsh African sun.  All kayaks carry a standard 3-year manufacturers warranty. 
Sit-on-top kayaks are very stable on the water with no need to try and balance to stay on top.  They are easy and safe to use and tough as nails!  SOT's are designed with safety and stability as a priority…. rather than speed.  Even though some models are really fast over the water, they are not designed or built for competitive use.  Some kayak models are available in a "standard" and "angler" version.   Angler models are fitted with an additional "angling kit".
.
WE GUARANTEE TO BEAT ANY QUOTED PRICE!! 
.
eMail us for a price-list by clicking HERE and indicate what kayak model you want information on……
OR
Complete the inquiry form to the right and we will send you the details you want.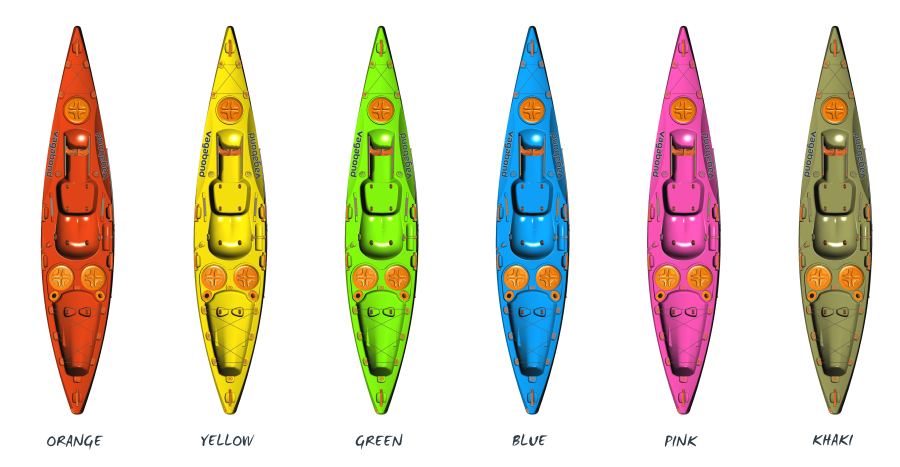 Kids, Junior & Small Adult Kayaks:


Click Text To See Details

Single & Double Adult Kayaks:
PROTEUS – Single Kayak,  Teen, Adult, Fun, Sea, Surf, Estuaries, Dams, Rivers, Rapids, Max 120kgs
NESSY – Double 2-Seat Kayak, Family, Fun, Sea, Tour, Estuaries, Dams, Rivers, Rapids, Max 220kg

Click Text To See Details
KRAKEN– Single/Double, Fun, Sea, Tour, Rescue, Estuaries, Dams, Rivers, Rapids, Max 160kg

.
BIG HORN – 3 Seats, Family, Fun, Safari, Touring, Estuaries, Dams, Rivers, Rapids, Max 420kg

Surfing & White-Water Kayaks:
DUMBI – Easy-to-paddle, fast planing Wave/Ocean Surfing Kayak.

PUNGWE – White Water boat, thrives on technical & lower volume creeks.  October