ABOUT US
We supply sit-on-top kayaks and deliver to your address or holiday home. The kayaks that we supply are modern designs and incorporates the latest technology for a safe and fun experience on the water.  The raw materials used in manufacturing ensure you get a quality product that will last you many years. 
The Polyethylene (plastic) contains UV filters to help prevent colours from fading in the harsh African sun.  All kayaks carry a standard 3-year manufacturers warranty.  Sit-on-top kayaks are very stable on the water with no need to try and balance to stay on top.  They are easy and safe to use and tough as nails!  SOT's are designed with safety and stability as a priority…. rather than speed. 
Even though some models are really fast over the water, they are not designed or built for competitive use.  Some kayak models are available in a "standard" and "angler" version.   Angler models are fitted with an additional "angling kit".
.
NEED A PRICE?
eMail us for a price-list by clicking HERE and indicate what kayak model you want information on… OR… Complete the inquiry form to the right and we will e-mail you the details you want.
Deliveries to major towns and centers arranged at a small fee. Deliveries to smaller towns and remote (rural) locations will be quoted on.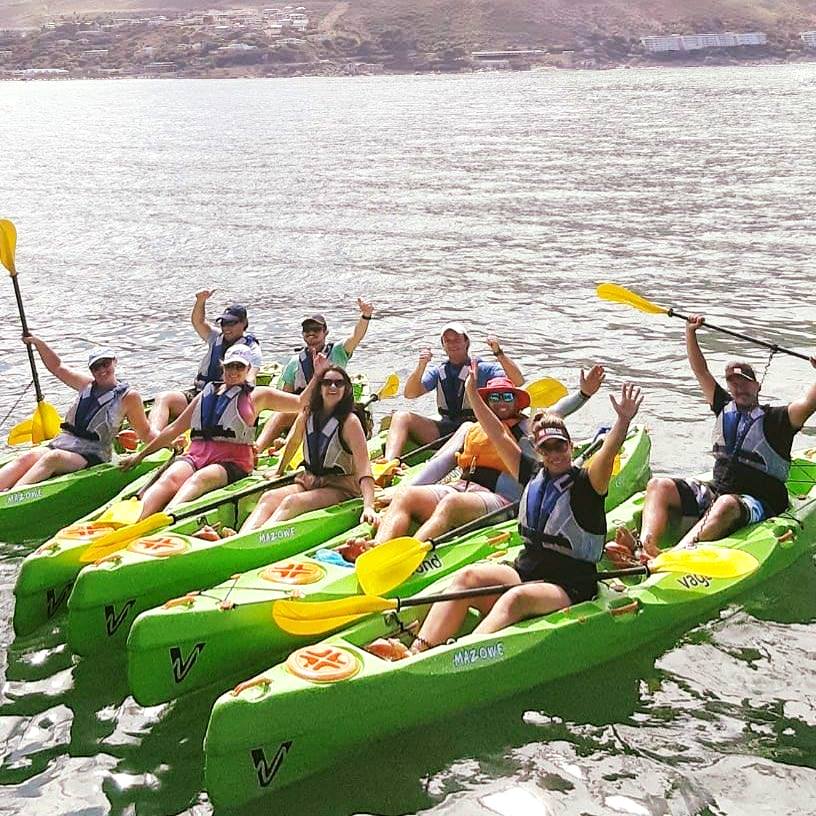 Featured Double Kayak

Vagabond Mazowe
Perfect for families and friends who like to paddle together, nothing can beat our Mazowe double kayak
The Mazowe will forever change your perception of what a double sit-on-top is actually capable of. This kayak, carrying two people and their gear, can really move! Its hull is designed to reduce drag, maintain a straight course and respond quickly to paddle strokes to change direction. See details HERE