Bring Your Own Boat
Recreational (fun) " KAYAK RACES " at the very scenic Likkewaan Canoe Club in Parys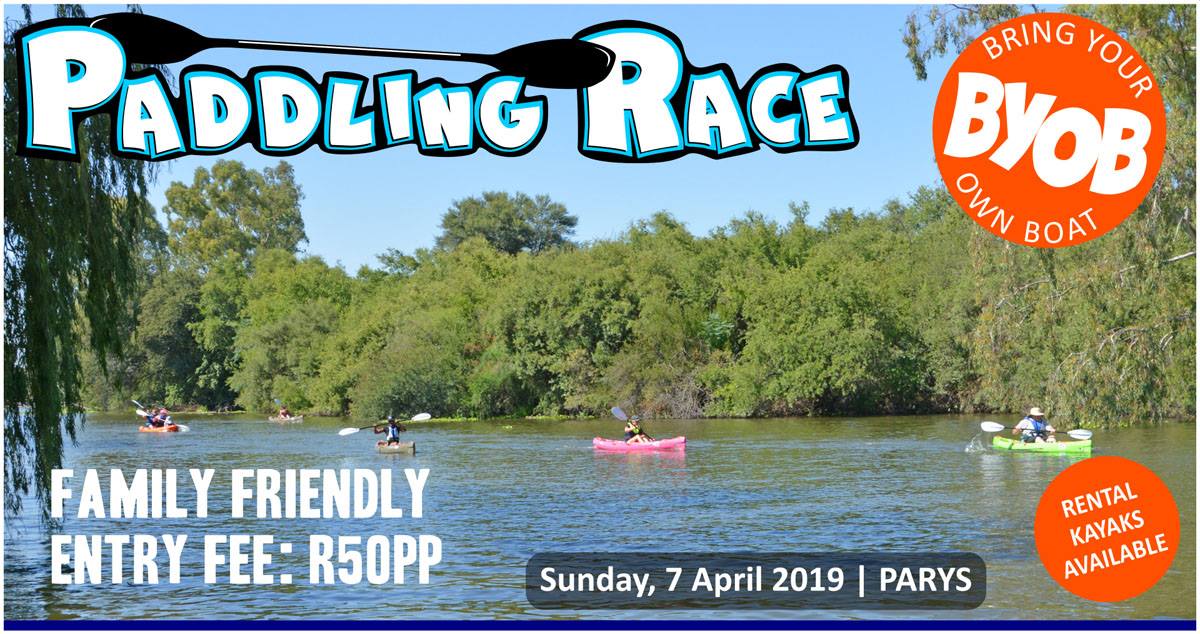 Paddling Race is held on the first Sunday of every month (except September – it's the second Sunday).
2019 DATES
7 April,   5 May,   2 June,  7 July,  4 August,  8 September,  6 October,  3 November,  8 December
Registration: 08h00 – 09h00  Start: 09h30
Pre-entry deadline is 12h00 on the Friday before the event. We ask you to please pre-enter as this gives us an idea of numbers for catering and other logistics.   Please arrive in good time to check in at our registration desk. Also keep in mind that you need to offload your kayak, apply sunblock, get your paddling clothing and PFD on and get your boat on the water in time for the 09h30 start.  Wors rolls, cold drinks, and fresh juice are available at the finish.  You are welcome to bring along a picnic basket and your picnic blanket to enjoy a post-paddle brunch.
The Likkewaan Canoe Club from the air showing the clubhouse and lawns, and how the Vaal River splits around the golf estate island. Photo by Jeremy Green
Likkewaan Canoe Club, Parys
Located just off the R59 as you enter Parys from the North, the Likkewaan Canoe Club (LKK) is a beautiful venue with its open lawns and large trees. With thanks to a weir a distance downstream of the club, paddlers enjoy kilometers of flatwater dotted with vegetated islands that create a variety of interesting and scenic routes. Goliath herons, grey herons, and fish eagles are a treat to spot. You'll certainly see many other waterbirds like darters, cormorants, herons, krakes, lapwings and kingfishers.
Parys is an easy 60 – 90-minute drive from Johannesburg.