Bring Your Own Boat
Recreational (fun) " KAYAK RACE " at the very scenic Likkewaan Canoe Club in Parys
Sunday, 10 March 2019
Likkewaan Canoe Club
Parys
08h00 registration
09h30 start
Recreational Kayak Race
This Kayak Race is for everyone – young, old, fit, unfit, beginner and experienced kayaker. You need little more than a kayak, paddle and PFD (and we do have some rental kayaks available too). It doesn't matter whether your kayak is old or new, short or long, sleek or squat. 
There are two-course distances to choose from, marshals on the water to guide you and our lovely venue at the Likkewaan Canoe Club. Come and experience this beautiful section of the Vaal River with its vegetated islands and abundant bird life. >> Read more about this event and get your entry in.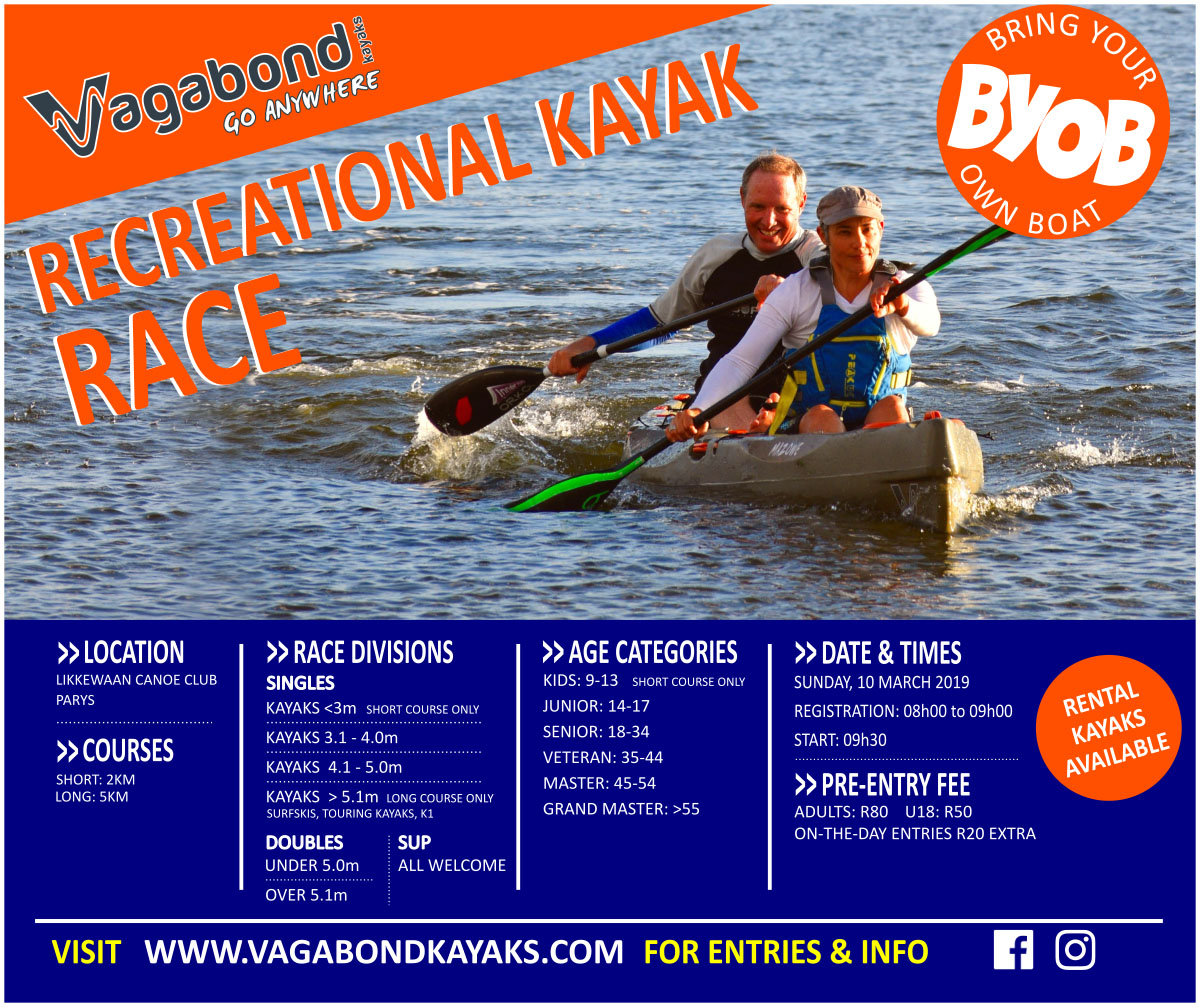 .
The Likkewaan Canoe Club from the air showing the clubhouse and lawns, and how the Vaal River splits around the golf estate island. Photo by Jeremy Green