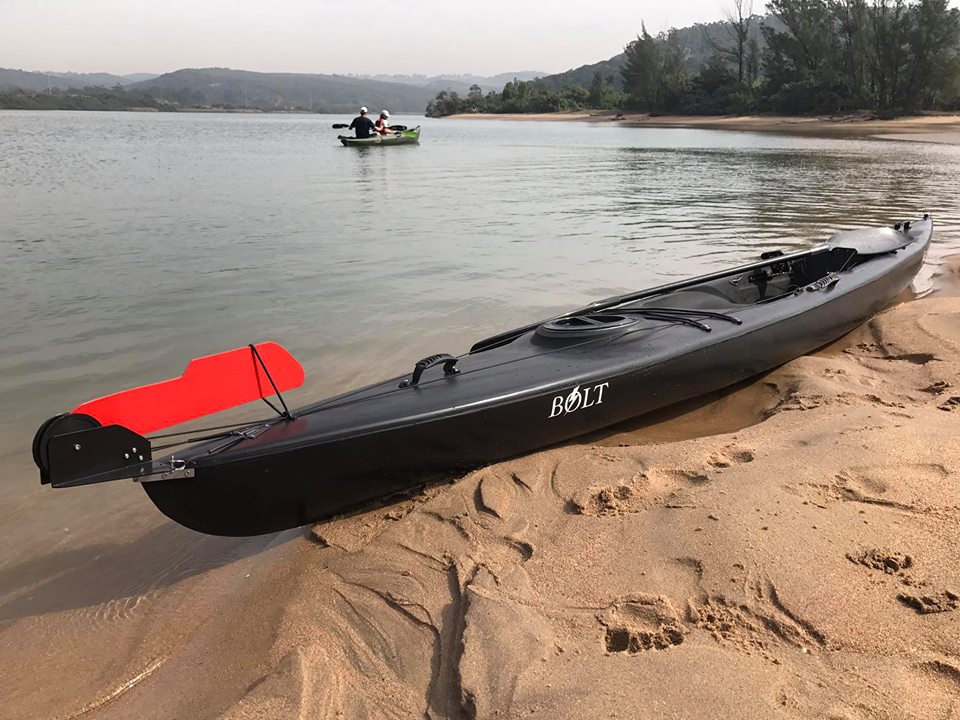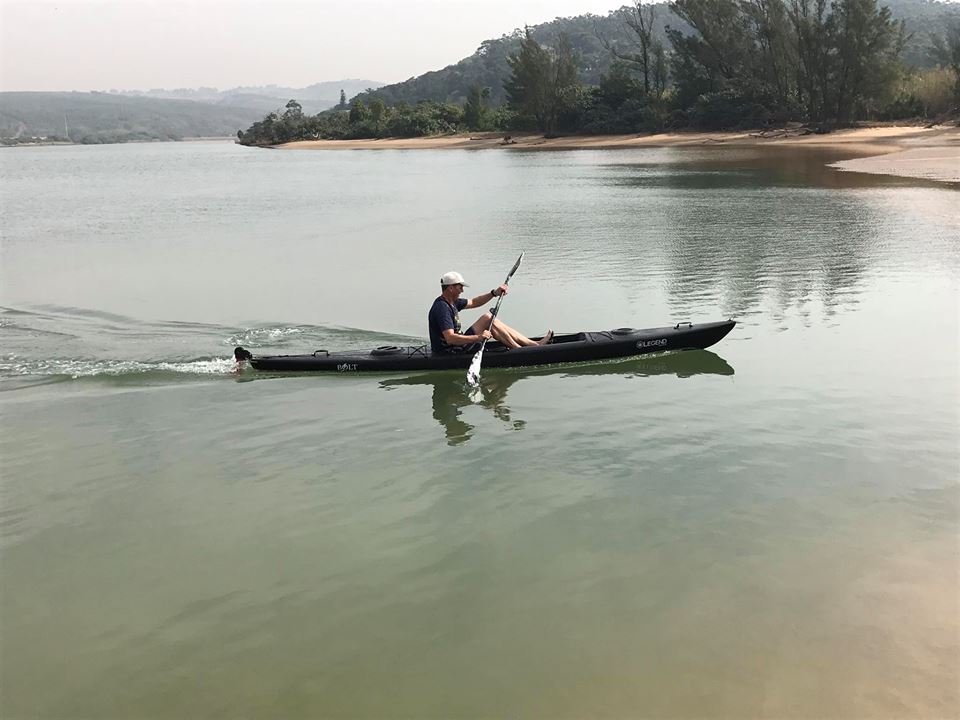 Features:
Speed, speed, speed
8 inch hatch on rear deck and 6 inch hatch on front deck
Rudder system included
Bungee cargo areas on front and rear deck
Fishing conversion available
Legend Bolt
Email for prices.  We beat any quoted price…
The newest Legend to join our family is the extremely fast "Bolt". Evolving from years of passion through C-kayak, formally known as the Malachite, the "Bolt" offers speed, good stability and as always indestructible construction. We have improved the hatch system on the "Bolt" to be in line with the rest of the Legend Kayak range and to provide a better seal & and less chance of losing the hatch-cover. We also adjusted the mould to improve the "rocker" and created convex deck surfaces to better deflect water. The Legend Bolt is the ideal kayak for paddle training and exercise and great for touring.  Can double up as a boat for shorter fishing trips or just taking on the water at speed!
"Angler" Version:   Fitted additional with 3 rod-holders, 1 x paddle park, adjustable anchor trolley, bungee cord at the rear.
Optional: Canvas seat, SAMSA approved buoyancy kit
Length:    452cm
Width:        59cm
Weight:   25kg
Capacity: 125kg
Colours:   Red  Yellow   Orange   Blue   Green   Camo
.
.
Stability:                 3.5 / 5
Speed:                     4.5 / 5
Tracking:                 4.5 / 5
Maneuverability:    3.0 / 5